Origin: Northern New York (state)
Type: Soup
When to eat: Dinner
Serves: 5 people
Submitted by: Jody Nebesnik
Jody: "I try to make this with as many home-grown vegetables as possible. It's a great way to use up extras at the end of the gardening season. Amounts and types of vegetables can be adjusted, but I don't recommend leaving out the white wine! Eat it with your favourite spoon and your favourite friends!"
Preperations:
Chop or dice the following: 1 onion, 3 cloves garlic, 1 cup of celery, 2 cups of carrots, 2 cups of chopped tomatoes, 1 bell pepper, 1 yellow summer squash, 2 large potatoes, 1/2 cup green peas, 1/2 cup green beans
((And/or whatever veggies you have!))
Also required: 1 cup White wine (the alcohol in the wine will be boiled out), 1/2 cup fresh chives (chopped), 1/4 cup Fresh parsley (chopped), 1 TBSP Thyme, 3 Large bay leaves, Salt to taste, Pasta Noodles (optional)
How to prepare:
Heat a couple of tablespoons of olive oil in a large dutch oven or heavy pot. Add the onions and cook until golden, add garlic and cook a minute more. Pour the cup of white wine and add all the chopped veggies. Add parsley, thyme and bay leaves. Pour in 1 cup of water, add salt to taste

Bring to a boil and then reduce to a simmer and cook until the vegetables are soft (but no mushy), about 30 minutes. Add more water if it looks too thick. Add salt and pepper to taste.
For more mass, boil noodles until al-dente and add in the last 5 minutes of simmiring.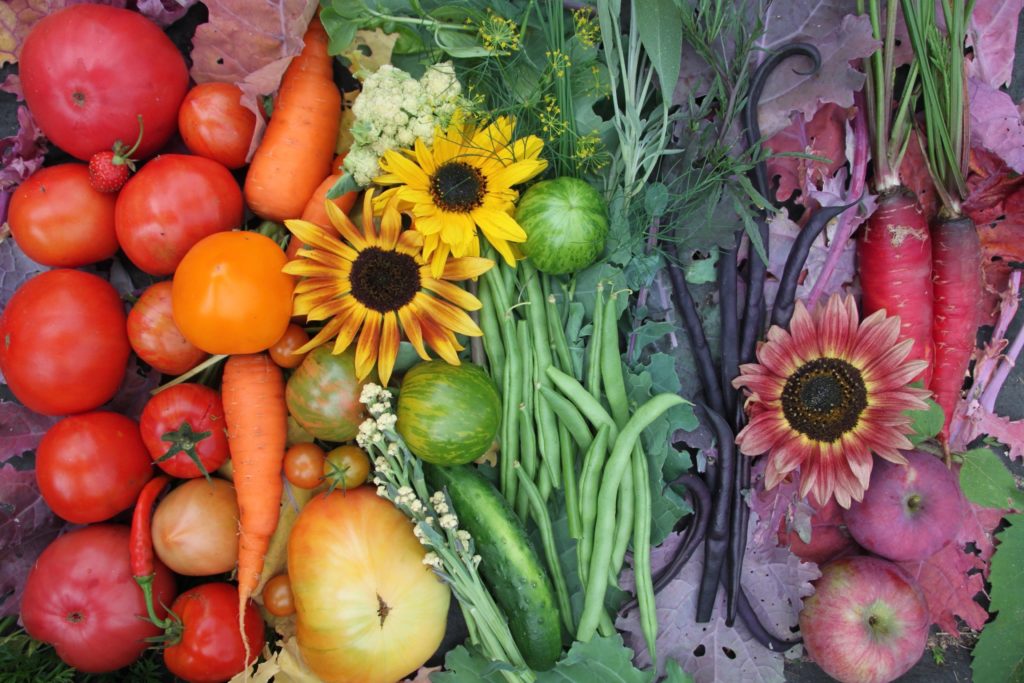 Ingredient List:
1 onion
3 cloves garlic
1 cup celery (128 grams)
2 cups carrots (256 grams)
2 cups chopped tomatoes (256 grams)
1 bell pepper
yellow summer squash
2 large patatoes
1/2 cup green peas (70 grams)
1/2 cup green beans (70 grams)
1 cup white wine (250 ml)
1/2 cup flesh chives (chopped)
1/4 cup fresh parsley (chopped)
1 tablespoon thyme (5 gram)
3 large bay leaves
Salt to taste
Pasta Noodles (optional)